The Crown of the Holly Queen
by Eli Effinger-Weintraub
​a Staged Reading December 17th 7PM
The Crown of the Holly Queen takes place as Winter Solstice approaches, shifting the balance of power in Groveland. Quirk's growing weaker by the day, and Alex may be forced to drastic measures to save her. Gavin's new boss is far more than the ruthless executive she seems to be--but that's okay, because he is, too. And Gwin can only watch as zyr closely guarded secrets become everybody's business. As the darkness grows and the situation worsens, they must each decide what lines they're willing to cross to protect what's theirs. The reading will be directed by Immanuel Elliott and will include the acting talents of Emily Weiss, Starla Larson, Zachariah White, Jay Simmons, and Anna Letts Lakin. There is a suggested donation of $5 but no one is turned away for lack of funds.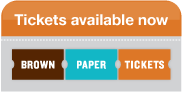 ---
Sober Queer History
​December 18th 7PM
Sober Queer History
will feature actor and dancer Anton Lamon as our storyteller for the evening; while normal DQH events focus solely on stories from the annals of queer history, this format allows for some personal storytelling so that the event can give a much-deserved spotlight to the sober voices in our community doing hard advocacy work and often getting overlooked or edged out of social opportunities. Members of Lavender Panic improv group will take Lamon's stories and run wild, ensuring this event is AT LEAST as entertaining as the regular series.
Sober Queer History
allows Gadfly the opportunity to collaborate with Out & Sober, an important social group in the Twin Cities that helps queer community members in recovery build sober networks and have access to resources, educational opportunities, and fun social opportunities that are safe and inclusive for them. Gadfly is excited to continue using their run at the Fox Egg Gallery to drive home that this is a safer creative space for all through this partnership. Tickets are just $10, though this event serves as a fundraiser for Gadfly and the Fox Egg Gallery, so higher priced tickets are available and are considered donations.
To purchase tickets to
Sober Queer History
on December 18th at 7:00 PM,
grab tickets here
.
​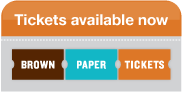 Interested in bringing your group
or class?
Contact us:
gadflytheatre@gmail.com
---